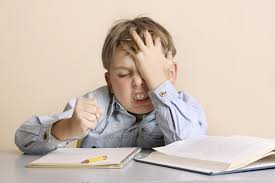 Today I try something for the first time. No, it's not cauliflower or rhubarb…I still haven't tried those either. Today I am embarking on a spiritual, physical, mental and emotional journey called a study break.
A couple months ago, the elders at our church decided to give me a study break during a portion of the summer season. I have had a sabbatical before, which is an attempt at completely shutting off all ministry responsibilities, and it was one of the most difficult months of my life. I felt guilty every time I thought about work. I couldn't understand why I was getting antsy and if there was something wrong with me since I couldn't "shut it down." Now, don't get me wrong, I liked having a month off. In fact, if it wasn't for Seacoast Church giving me that month off, I don't know if I would have taken the time to explore the possibility of God calling us to start Front Range. Yet, as beneficial as it was for my future ministry, it was very difficult in the moment.
A couple years later, I began hearing pastors talk about a "study break". It started with one of our overseers, Steve Stroope, and then I heard it from multiple church planters who were a few years into the journey. As I began to explore what a study break was, it seemed like something that would fit my personality a little better. A study break…removing myself from the day to day operations of the church to take a step back, get some rest for my soul, spend some quality time with my family and focus on a couple key elements of the church. So I don't have to shut it down? This is more up my alley!
Today, I begin this new journey and I'm praying it's something that allows me to find rest and look at the big picture of our church. I'm praying that I get some sweet time with my family, while diving into a couple crucial areas of our church. I'm hoping that I walk out of this new journey more filled, renewed, excited and clear about the next season God has for me, our family and Front Range.
I would ask that you pray for me during this time. Pray for God to reveal Himself in greater ways to me. Pray for the strength to finish my doctoral thesis. Pray for me to learn, create and see what it is God has for me and our church during this time.
I am going to include my schedule here, so you can be praying for me along the way.
June 19-22 – staying local. I will be working on my Thesis, reading 2 books and watching 4 teaching sessions on culture (2 by Sam Chand and 2 found on RightNow Media).
June 23-26 – Visiting a church in San Francisco. I have been asked to speak at one of our partner churches, Epic Church, and while I am there, I am hoping to "interview" a few staff and serve team members to learn about what makes their culture healthy. I always have someone travel with me on trips, so for this trip, I am bringing Waverly. She is so excited to be going on a "date" with daddy to a different city. ☺
June 26-30 – Staying Local. I will be working on my Thesis, reading a book on personal health (haven't decided this book yet so any recommendations will be accepted ☺), attending 2 Leadership Master Classes online.
June 30-July 5 – Annual camping trip with family and friends.
July 5-July 9 – Staying local and serving at a FCA camp. I will be working on my Thesis, watching 3 sessions on vision through RightNow Media and serving at a FCA sports camp with my entire family (located in Greely, CO)
Thank you for taking the time to explore the journey I will be on. Please pray for me that God will use this time to bring rest, as well as insights into how I can better lead my family, our staff and the church God has allowed me to be a part of. Thank you!!!
In Christ's Love,
Ernest Smith