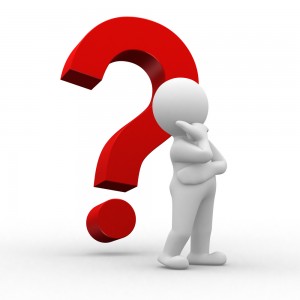 Have you ever asked a question you regretted immediately after it came out of your mouth? Yeah, me too.
The other day I was at a meeting with multiple church planters when a person came up to one of them and asked the unpardonable question…
"How many people come to your church?"
Immediately when it was asked my heart went out to him. The question you should never ask a church planter was asked.
You see, there is rarely, if ever, any good that comes from asking this question and to be completely honest, I want to write an entire blog about how damaging this question can be to the church planter and to the one asking, even with the best intentions. Instead, I am going to give you some encouragement on questions you can….no, you should ask a church planter.
          1.    Ask him "How is your family doing?"
Many times a church planter's family goes through more spiritual attacks than anyone else. Satan knows if he can destroy the love, the unity, the foundation of the family, then he will destroy the most important ministry the church planter has…his family.
          2.    Ask him "Is there anything I can do to serve the church?"
Many of the challenges a church planter is faced with would be resolved if more people stepped up to serve.  Whether it is in the parking lot, taking care of administrative needs, caring for the kids in the children's ministry, most of the areas that keep church planters up at night are things that people could help alleviate. Even if you are not a part of the church, think about how you can serve the church in some form or fashion.
          3.    Ask him "How can I pray for you?"
Prayer is our most powerful weapon. The greatest impact you can make in the life of a church planter is to pray for him, his family and the church. Pray against the attacks of the enemy. Pray for his health. Pray for wisdom. Pray for the church to grow in community and in numbers. Pray for the church to have an impact in the world. Pray Jesus would be glorified!
Next time you are thinking about a church planter, ask him one of these questions.  Next time you are talking to a church planter…don't ask him how many people he has coming to his church, but instead, ask him one of these three questions. You will see him light up as he see people genuinely caring for him, his family and the church.